INTRODUCTION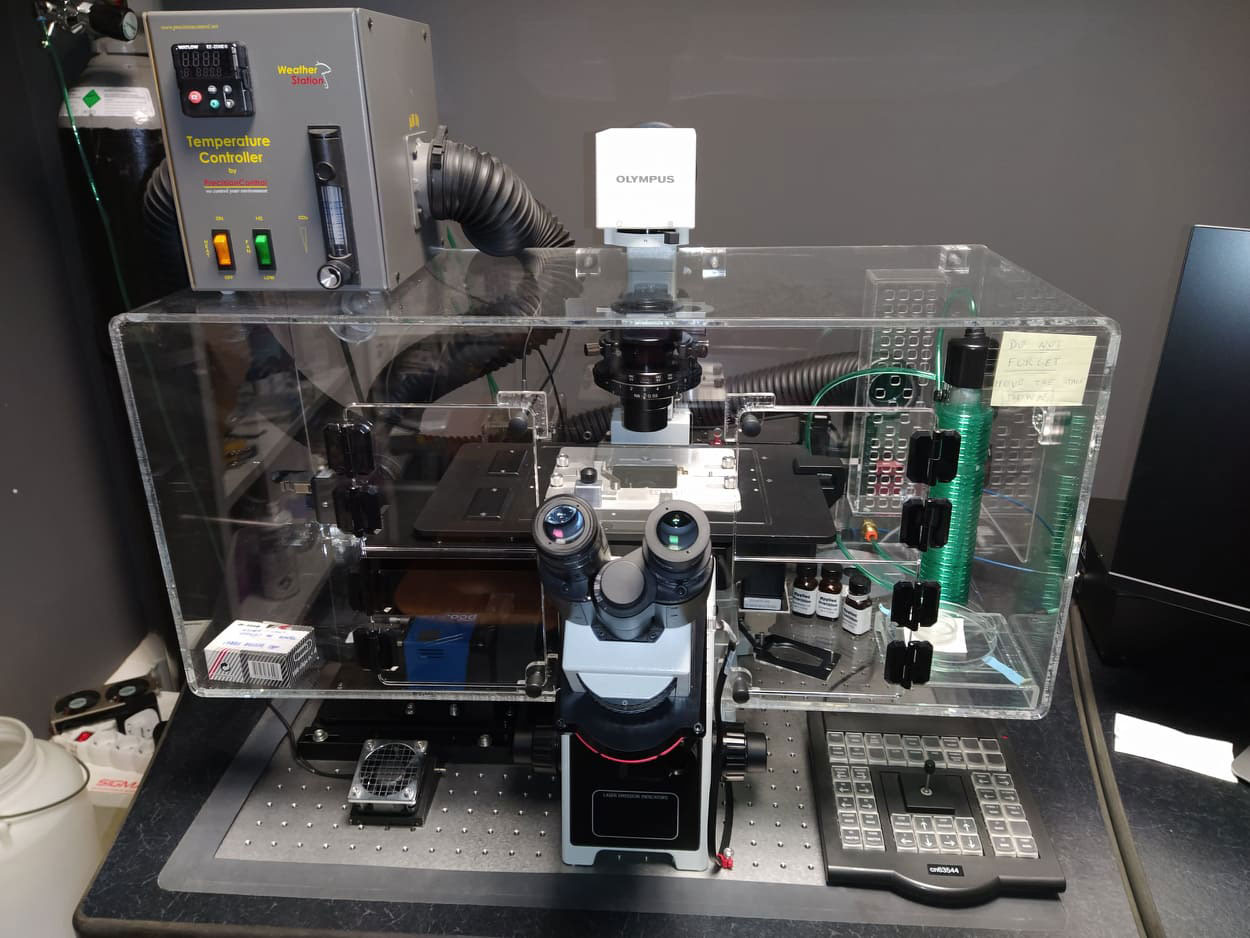 The ABC-RI Microscopy Facility (MF) offers support to researchers from the ABC-RI, as well as external users in different scientific fields, including Neurosciences, Oncobiology, Cell and Developmental Biology, Marine Biology, Ecology and even Archeology.
The facility is equipped with several microscopes that enable users to conduct experiments in live cell imaging, FRET, FRAP, super-resolution and high sensitivity confocal imaging (Airyscan), very fast live cell imaging (up to 400 frames per second 512X512-single channel), transmitted light techniques (phase DIC, phase contrast, brightfield and darkfield), and combining transmission light techniques with fluorescent microscopy. We also have specific software for image processing such as deconvolution and 3D restoration.
We provide training and access to our equipment, while also assisting users in planning experiments and giving daily support.
In the facility, we also directly collaborate with the University, teaching specific microscopy subjects and assisting on specialized microscopy classes. Additionally, we organize courses for theoretical bases of microscopy and participate in outreach activities.
HOUSING SERVICES